COLLABORATIONS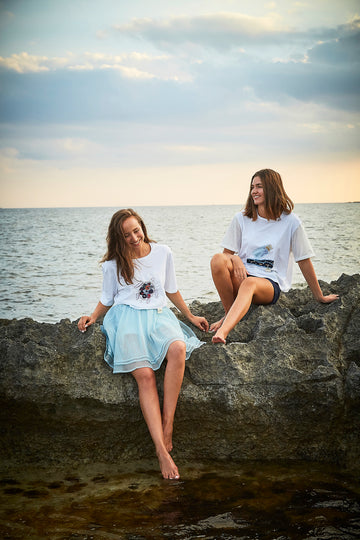 From day one we have utilised excess materials and turned them into garments, accessories and even reusable make-up wipes, face masks, scrunchies, and bucket hats...    
And the rest of our scraps are donated to schools and universities to foster skills and talents. 
If you are in need of high quality scrap material get in touch, we are happy to help: info@gundahafner.com
In partnership with the Vineyard Community Centre, a charity for homeless people, we created the "Save the Bees" T-Shirts in order to reuse scrap materials, support the charity and raise awareness about the species' slow extinction.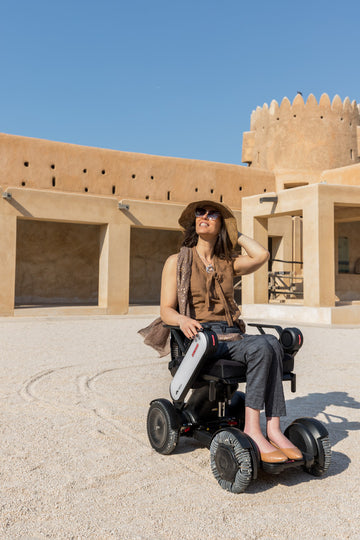 In collaboration with wheelchair user and model, Samanta Bullock,  we created an adaptive and inclusive collection true to our company's beliefs and style. By embracing diversity, we hope to demonstrate that fashion can be adapted for everyone. We want to give back to the community that is often excluded and prove that sustainable fashion can cater for everyone.
As a fashion brand, we are committed to driving change within the industry. Our ethics and commitment to more sustainable practices are embedded in our everyday practice. This varies from sourcing sustainable products, avoiding plastic, keeping our carbon footprint low by producing locally, to using fully recycled and unique packaging. We are convinced that anything we can do to minimise the damage to our planet matters.