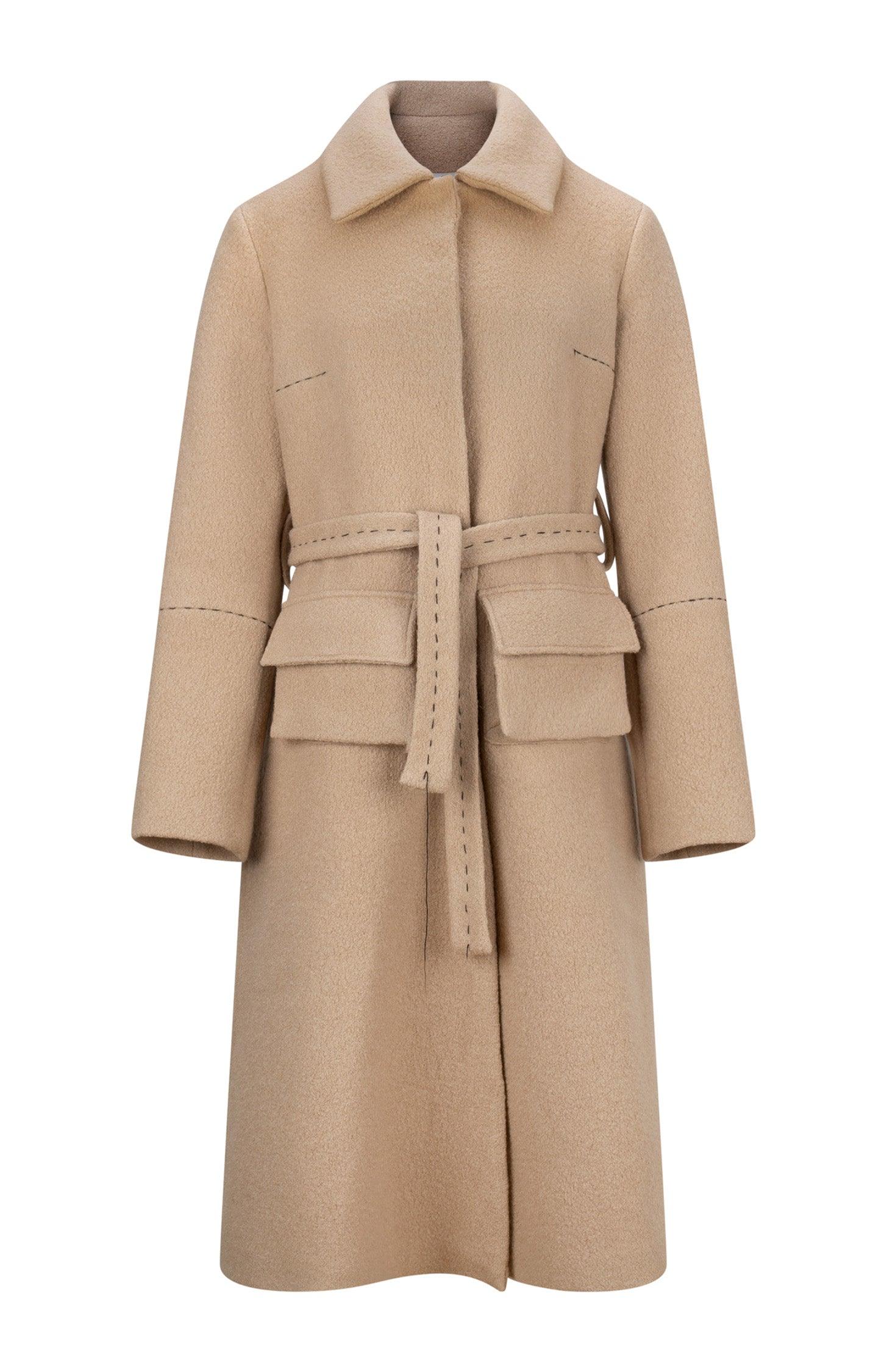 Buff Overcoat With Tacking Stitch
Sale price
£790.00
Regular price
Tax included.
Introducing our exquisite Buff Beige Winter Coat made of 100% wool fabric made in Italy. A true embodiment of timeless elegance and unparalleled comfort. Envelop yourself in its classic silhouette, meticulously tailored to perfection, ensuring a fit that stays with you for seasons.
The coat features decorative tacking stitches that add a touch of sophistication. A silhouette enhancing belt is creating a flattering, feminine look. The patch pockets add a current design element. The convertible closed collar provides versatility and guarantees not only to keep you warm in Winter but allows you to adapt to varying weather conditions with grace.

The press button closure guarantees a clean and seamless line, allowing the coat's inherent beauty and your confident style to shine. Crafted with the utmost attention to detail, this winter coat is more than just outerwear – it's a statement of your refined taste and enduring fashion sense. Embrace the cold with confidence. 
Model is 5"9, 176cm is a size small and is wearing a size Small
This item is MADE TO ORDER 
Delivery time 2-3 weeks
Outer Fabric: 100% Wool
Lining: 100% Viscose"